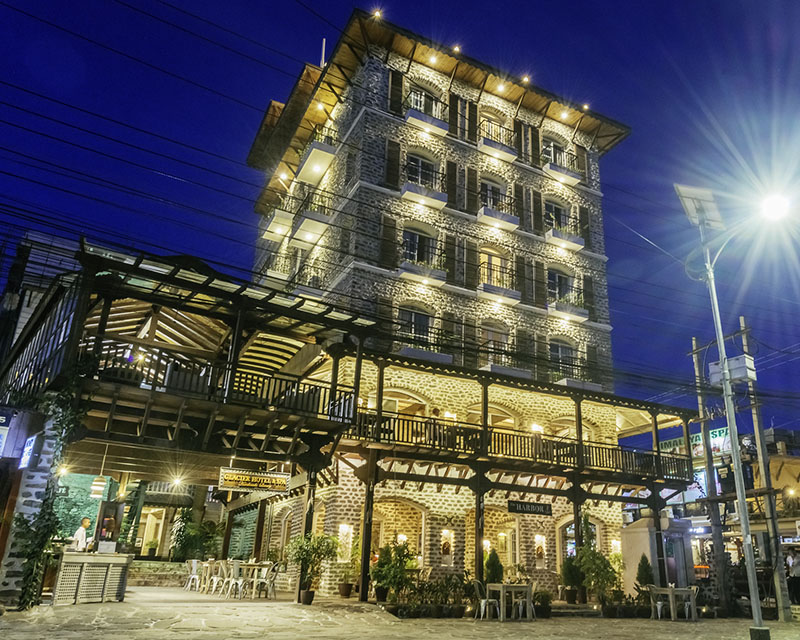 With its striking natural stone design, Glacier Hotel has been re-designed to become Pokhara's newest luxury boutique hotel. Located in the heart of Lakeside opposite the calm waters of Phewa Lake, Glacier Hotel is also renowned for its quality customer experience and hospitality.
All of the hotel's 45 rooms and suites are luxuriously furnished while retaining a natural quality and provide spectacular views of the Annapurna and Dhaulagiri ranges, Phewa Lake and the Raniban forest. Once you've finished taking in the views, you can enjoy a treatment in our spa or perhaps a candle lit dinner in our fine dine restaurant The Harbor with drinks at The Waves Bar or we will provide the best local brewed coffee and pastries at the Fountain Cafe.
You'll find everything you need and much more at Glacier Hotel in Lakeside, Pokhara.